(no subject)
It's going really well (so far) I'm on the patches and so far I've not had any physical cravings. Just kinda habbit ones..like one after dinner etc etc. I'll keep updating on how I'm going!
Recently moved into my new house. It's 9 bedrooms and is an end terrace victorian house. My room is really nice, I've decorated it and made it mine :) The rest of the house is ok...not in the best condition as its student accomodation but its nice to have a room bigger than a box and some sofas to sit on! (even if they are skanky!!)
Plus I've finished and passed my first year! It's gone soooo fast! Can't believe I've done it tbh and still loving it as much as I do! All I've got to do is get my placement document signed off on Wednesday and I'm all done, it'll be a nice summer! Have got a little bit of work to do over the summer, but nothing too stressful! This month has been REEAALLY bad for money! What with the new house, bills and all that, I've been left with £3 for the next two weeks, eek!! Never mind! Once I get my bursary though things should be a little less stressful on that front! Anywho think thats all for now! I'll post a few pictures from the new house, sorry about sizing! I'm terrible with this kind of thing!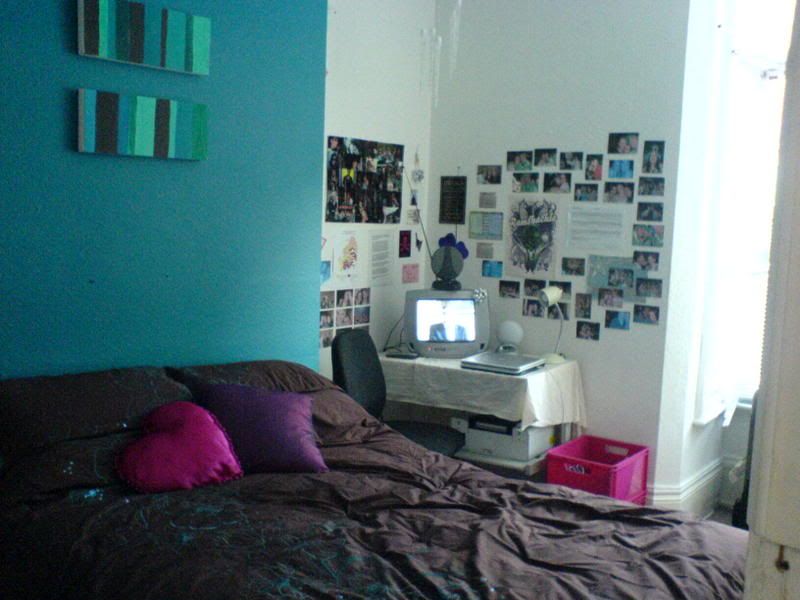 My room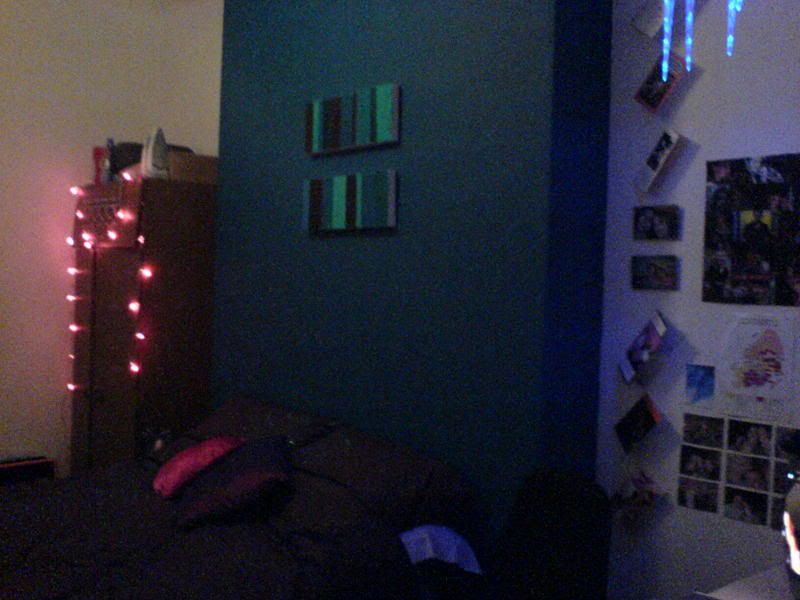 My room at night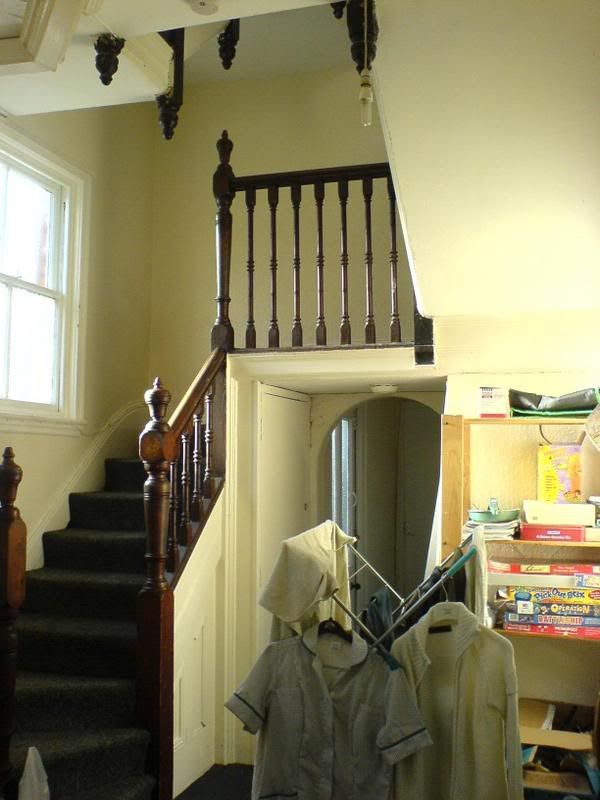 The hallway..sorry about the clothes drying!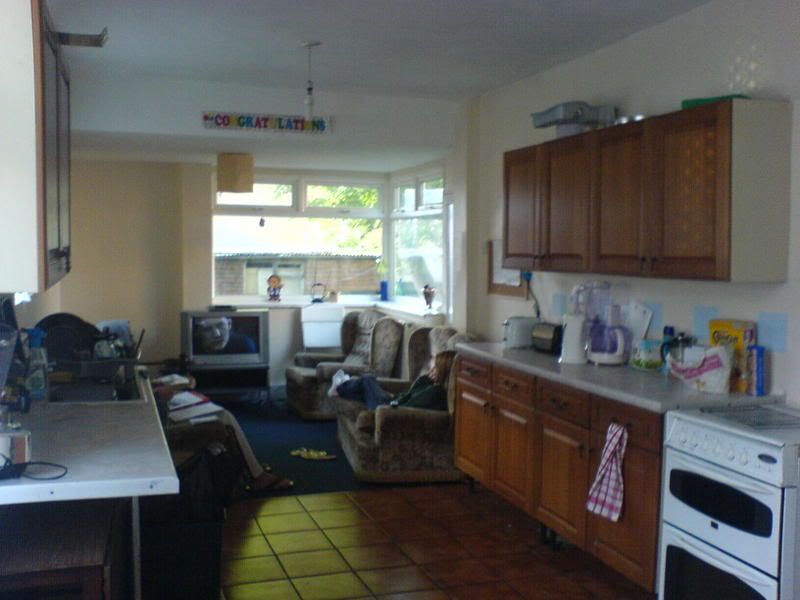 The kitchen/living room
---